Logging into your account
Logging in is Only Required to book or waitlist any trip.  Anyone can look at our site.  
Logging in also allows you to check your invoice, make changes to bookings, add options, add group air and even cancel your reservation.  (Cancellation refunds are usually issued within 24 hours.  If not, send a follow-up email.)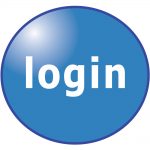 After clicking the button, a login form will appear like the example below.  Username is your email.

Common login problems – "Account or email not recognized."  This happens if you have not logged in since 2016.  This is a new database and you will need to create a new account.  Emails are on a different database.  This is done from the Login button above.
Lost Password – After clicking the lost password link, you'll need to look for a confirmation email.  (It may be in your junk mail folder.)