Directions for creating an account.
If you never logged into to this incarnation of AFS before, you will need to create an account.  Your old account info won't work here because we are starting new.
Click the words "Account Login"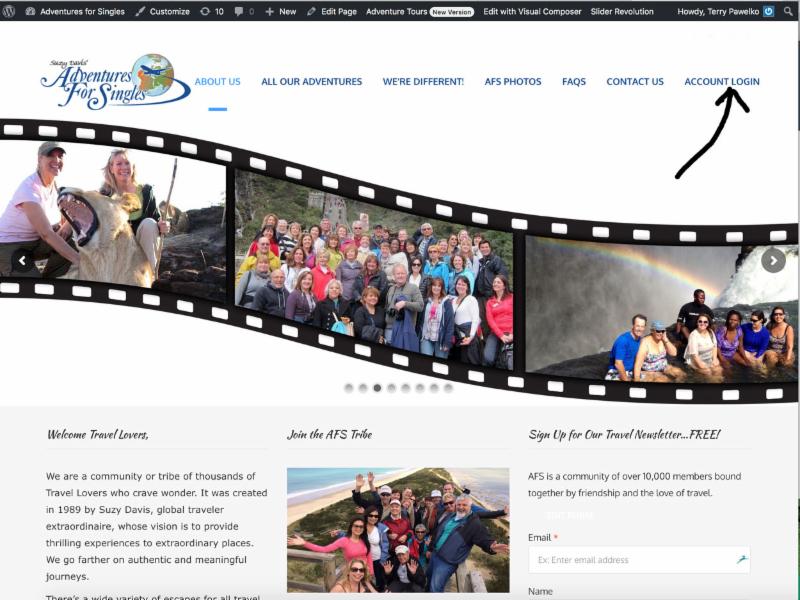 Click "Create new account" (create a new account even if you had an account on old site.)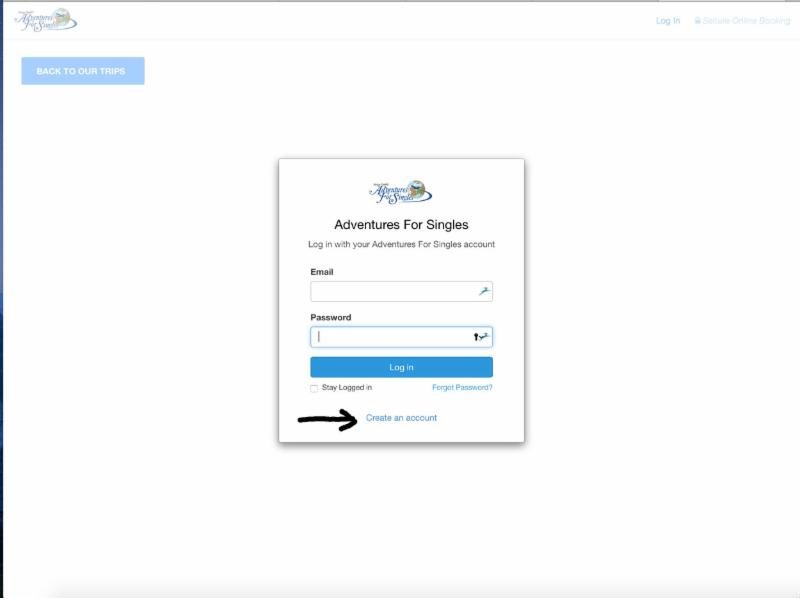 Check your email for our email verification note.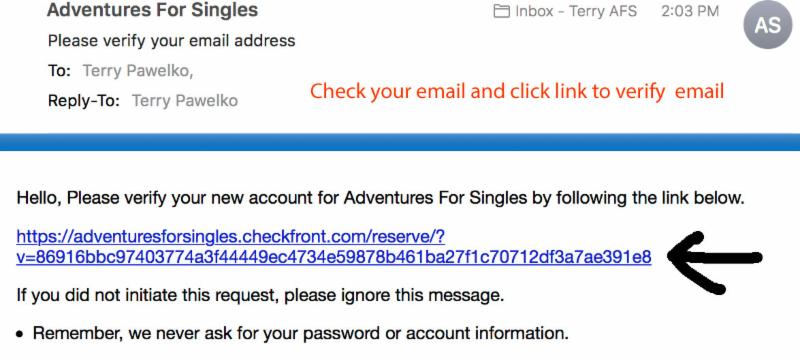 Click "Back to Our Trips" to return to AFS website.