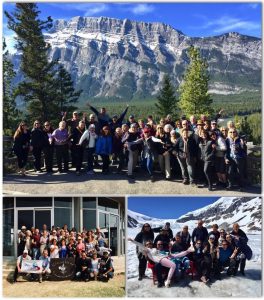 Most groups average between 20 to 42 single travelers.  The larger the group the greater the cost savings which are passed on to you.   In the occasion a group is larger, we'll usually add 2 coaches and 2 national guides for better manageability and maximum guest comfort. Most solo travelers prefer somewhat larger groups because there's a better opportunity to make new friends and the odds of connecting are far greater.  Medium to large size groups have worked well for us and our clients, and it simply enables us to give you a far lower price.   However, we have been presenting more small group trips that are limited to 12 to 18 people in total.
Listed in past trips we include a group photo.  Please look over this section on the web to get a better idea of our groups.
Please look through our photo gallery to get a better idea of people type and group size.