We design our solo getaways with these elements for you…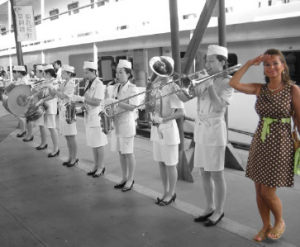 SMALL POTATOES
We choose to remain a small boutique travel company to provide a more personal touch in a high tech world. We don't want to get big or churn out three dozen per year. For us, it's quality over quantity in offering 12 to 18 per year. We don't advertise.  Our vacations sell out quickly, particularly now with small groups  If full, we then may add another one back to back.
In selling life's greatest moments, our small‐scale business model works like magic. For two decades, our M.O. is profit with principles. Two words are taped on our computer screens: Integrity & Excellence. This is our creed. We sincerely want to deliver what is promised. This vision transcends a need for growth. We're not claiming to be perfect, but always trying to raise the tourism bar with our commitment to giving you the best solo getaways!
PREPARATION H
H for Hassle‐free! Don't burden yourself. All you have to do is pack your suitcase and show up!  In today's busy world, organized group travel and solo getaways are more popular than ever. For the smart traveler, time has replaced money as a limiting factor. Leave your brain at home and let us prepare, plan and organize logistics such as the country's infrastructure, seasonal changes, daily events, entrance fees, guides, motorcoaches, group air, carefully selected accommodations. . . and a gazillion other things in between arrival and departure. We'll sweat the small stuff so you can fully enjoy your vacation experience.
Our local suppliers must not only be cost competitive but reliable and dedicated professionals who share the core values of AFS. Our standards are high. We're extremely selective in choosing ground handlers abroad. Over the years, we've built a strong relationship with the best where trust begets trust. They know we'll deliver big groups so they work extra hard to give us the best price and ensure things go smoothly.
TOURISM RESEARCH PhD
I first seek out places that will provide 4 things: stimulation, relaxation, education, and adventure. Then I design. Innovative planning is the most important component of a solo getaway. We attend travel trade shows and invest in site inspections worldwide. To successfully lead groups around the world, it takes familiarity with a place, reputable suppliers and a ton of experience. A travel consultant reads about hundreds of destinations. A travel expert has been there. Nearly always, we preview it before we present it.
WE GO FARTHER
Our solo getaways are geared for thrill seekers with curious minds. For remarkable journeys, we believe exotic destinations inspire one with more wonder. Some transform us. We've led groups to over 70 different countries. Our seasoned vagabonds have done Europe and we still do EU trips. Most, however, desire authentic cultural immersions over cruise ship buffets. We like to present the roads less traveled to stretch your imagination. With Africa, Asia, South America and beyond, our clients say these are the roads best traveled.  Destination satisfaction is our goal. So many choices. It's hard to decide. (Some of you allow me the pleasure of choosing for you. I love this!) We believe the world is your playground and you deserve a recess. Challenge yourself outside your comfort zone and embrace detours. Go to places to play, to learn, to grow and reflect.
MORE BANG FOR THE BUCK
The economy is weak, but this won't last forever. Our "travel warriors" possess a tenacious spirit that refuses to give up their annual vacations. Now AFS is more value conscious than ever. I'm a travel economist who searches the best price, crunches the numbers and squeezes blood in negotiations.
Our global suppliers know we always deliver the numbers in our groups averaging 16-30 people. This gives us credibility and the buying power to lower your cost. Also on each continent, we choose the best value countries. We can't control air costs, but on land, we strive to give you a 5-star vacation at a 3-star price.
Anyone can go to Cheaperosity.com to search a million travel hawkers but when the price is the #1 priority, service and safety can take a back seat. Don't be fooled by what's not included.
JOIN OUR TRIBE
It's a truly social experience to see the world and make new friends. We are a tribe of travel enthusiasts who crave wonder. You'll be in good company from timid travelers to the intrepid adventurer. The common denominator is to have large fun!
On average 70% of each group consists of people who've traveled with us before or are referrals from past clients. The laughter, camaraderie, romances. And even marriages along the way are priceless. I could write a book on all the profound connections that have been made. To get a true sense of what it's like to travel with us, take time to read our real testimonials, FAQ, past trips with group photos, blogs and more. It's all about new friendships, discovery, personal growth and spiritual renewal!